Music by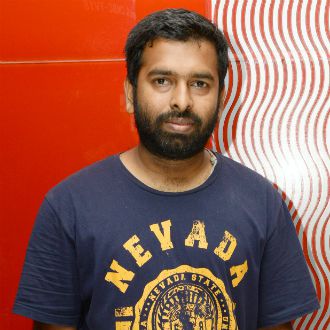 Santhosh Narayanann is an Indian film composer and musician in the Tamil film industry. Santhosh Narayanan made his debut as a film composer in the 2012 Tamil film Attakathi. Read More @wiki
Semma Weight'U
Semma Weight'U
Adanga Maruppavan Velicham Koduppavan
Kavala Kalaikkiravan  Yaarunudhaan Kaattu
Manasa Thodavilla Manushan Vidavilla
Karuppa Poosikittu Vandhavaru Great' U
Engal Karuppar Nagarathin
Karuppu Vairam Karun Chiruthai
Intha Ooru Kaaval Veeran
Machadunna Veedu Thirumba Maata
Enga Chawlula Pottu Thaakku
Yaaru Vandhaalum Namma Vazhiyila
Be Careful
Ithudhan Dharavi Paaru Paaru
Yaaru Vandhutta Unn Munnaadi
Mavane Nee Gaali
Kaala Saett Inime Namma Pinnadi
So Sidhara Vidalam
Kadhara Vidalaam
Siraga Virithu Parakka Vidalaam
Thadukka Vandhaalum Thadaiyillaama
Azhithu Vidalaam
Semma Weight'U
Namma Kaala Saettu
Semma Weight'U
Namma Kaala Saettu
Cross Road T Junction
Sixty  Feet'U Ninety Feet'U
Kozhiwada Kumbharwada
Romba Romba Billa Da
Ottumotha Area'Vum
Kaalavoda Villa Da
Semma Weight'U
Semma Weight'U
Koyil Mani Athanaiyum Othumaiya Olikkum
Sondha Bandham Polathaan
Onna Naanga Iruppom
Eppadiyum Enga Kodi
Uchathula Parakkum
Vanakkam Nashkaar Salam Alaikkum
Eppavum Namma Koottam
United'Ah Irukkum
Slum'Ah Pathi Unn Ennatha
Konjam Maathikko
Ulla Vandhu Enga Life
Style'Ah Nee Paathukko
Jopada Veedanalum
Shokka Naanga Iruppom
Kaaluku Keezha Keechadnaalum
Nenja Nimithi Nadappom
Thol Koduppom Thukkatthilum Sirippom
Yeri Pesi Paaru Thonga Vittu Thola Urippom
Kaiya Katti Vaaya Pothi
Ninna Kaalam Pochu
Etti Vandhu Ennaththellam
Vaanathila Ethiyachu
Dharavi Enga Area
Inga Kaala Seatt Dhaan
Avaru Munna Vera Yaar
Inga Kaala Saet Dhaan
Avaru Munna Vera Yaar
Semma Weight'U
Namma Kaala Settu
Semma Weight'U
Namma Kaala Settu
Yaa Haa
Romba Kadharnaak Maatha Kaala Saet
Ise Bajke Jab There Irathe Naa Ho Naek
Maathatek Thyaache Sange Maaje Maappu
Street Ulla Sathur Thethil Thulaa Aappu
Nagaru Nerisal Penanju Kedappom
Thagara Ottil Thaakku Pidippom
Uyaram Therinji Usura Koduppom
Ulukka Nenacha Viratti Adippom
Semma Weight'U Semma Weight'U
Semma Weight'U Namma Kaala Saettu
Onnaave Vaazhuradhu
Eppavume Mukkiyamdhan
Nammoda Makkalukku
Othumaiye Rathinamdhaan
Kalaikka Nenachaa Kalaiya Maatom
Azhikka Nenachaa Nenappa Azhippom
Semma Weight'U Namma Kaala Saettu
Inga Kaala Saet Dhaan
Avaru Munna Vera Yaar
Semma Weight'U Namma Kaala Saettu
Kaala Kaala Kaala Kaala
Namma Kaala Saettu
Kaala Kaala Kaala Kaala
Namma Kaala Saettu
Kaala Kaala Kaala Kaala
Namma Kaala Saettu
Kaala Kaala Kaala  Kaala
Namma Kaala Saettu
Kaala Saet  Kaala Saet.
Lyricist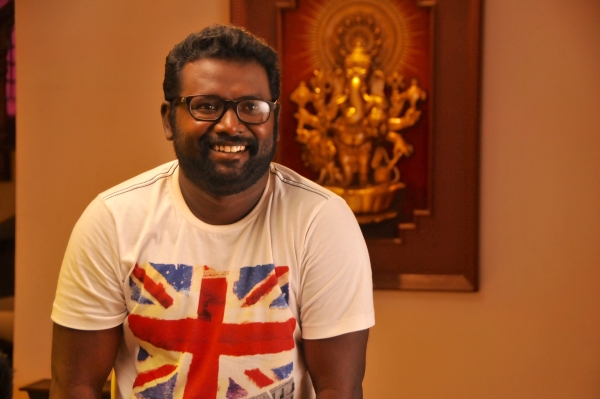 Arunraja Kamaraj (Tamil: அருண்ராஜா காமராஜ்) is a singer, lyricist, actor and director. He is known for his works as lyricist in films such as Theri, Pencil, Kabali and Jigarthanda. He also debuted as an actor in Raja Rani and appeared as Nerrupu kumar in the film Maan Karate. He has also written and sung the song Neruppu da in Rajinikanth's film Kabali. His other notable works includes movies such as Demonte Colony,Trisha Ilana Nayanthara, Pizza and Darling as Lyricist and Singer.
Read more @wiki
So, you like it? Tell us more..